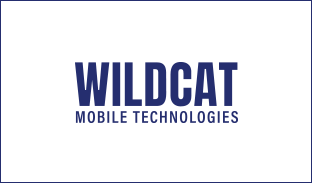 Products
Specialty Vehicles come in all sizes and are used in almost unlimited applications. Wildcat is experienced in developing custom mobility solutions using SUV chassis', Vans, Trucks, Trailers, and Semi's. We have built using the smallest vehicles on the roads, to the largest. We provide a complete solution with all the necessary systems and infrastructure to accomplish the objectives. From high strength structures to the electrical systems, communications packages, and all the many systems and components used on specialty vehicles, we have the background and skills to design, build, and support these products. Our targeted life cycle is 15-20 years useful life from the vehicles we provide, unlike the short life cycles many of our competitors provide. The links below are only a sample of our offerings. If you have a project in mind, please contact us for a custom solution.
NEW PRODUCTS
–
Vehicles and Mobility Solutions
With Wildcat Mobile Technologies, your custom designed and manufactured vehicle is made possible through modern fabrication technologies, highest quality materials, efficient use of manpower and machines, and constant QC control as the build progresses. We are adept at building one-of-a-kind vehicles, or can manufacture many of the same to suit your needs. The list below is only a sample of the many vehicle types we offer. In addition to manufacturing brand new vehicles, Wildcat Mobile Technologies has full repair and refurbishment capabilities for whatever vehicle, and its components, you operate now. We welcome your inquiries and promise to respond immediately.
FOR GOVERNMENT AND COMMERCIAL CUSTOMERS

Command and Control (MCV)
Emergency Response
Communications
Law Enforcement
Broadcasting
Military Support
Product Demonstration
and Marketing
Humanitarian and Civic
Hazmat Response
etc.
FOR OIL AND GAS INDUSTRY CUSTOMERS
New Data Trailers or Data Vans
Full Restorations to existing equipment
FOR OTHER NEEDS
National and International customers are welcome
Buy Board and GSA sales
available
Confidential and Secure
communications
CONTACT US – WILDCAT MOBILE TECHNOLOGIES
O. 210-861-4547