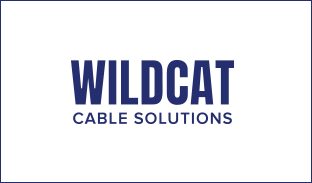 WILDCAT Cable Solutions
WILDCAT Cable Solutions is a Houston-based, premier manufacturer of custom overmolded cable assemblies, cable engine and transmission harnesses, and custom electrical enclosure builds. We create high-quality products across a variety of industries using only the most advanced technical capabilities.
Our team of experts offers 20+ years of experience in manufacturing custom cable assemblies, designing, engineering, and kitting. We build complex products with the latest custom cable equipment in our cutting edge 30,000 square foot facility.
With a 24-48 hour turnaround on molded cable repairs, we are faster than most custom cable solutions. Our turn-key manufacturing service provides reduced lead times and complete system integration for improved product quality.
Wildcat Cable Solutions quality assurance and safety standards are among the highest in the industry. Choose us to manufacture your custom cable assemblies, and receive world-class service that you can trust.